ESL Zkong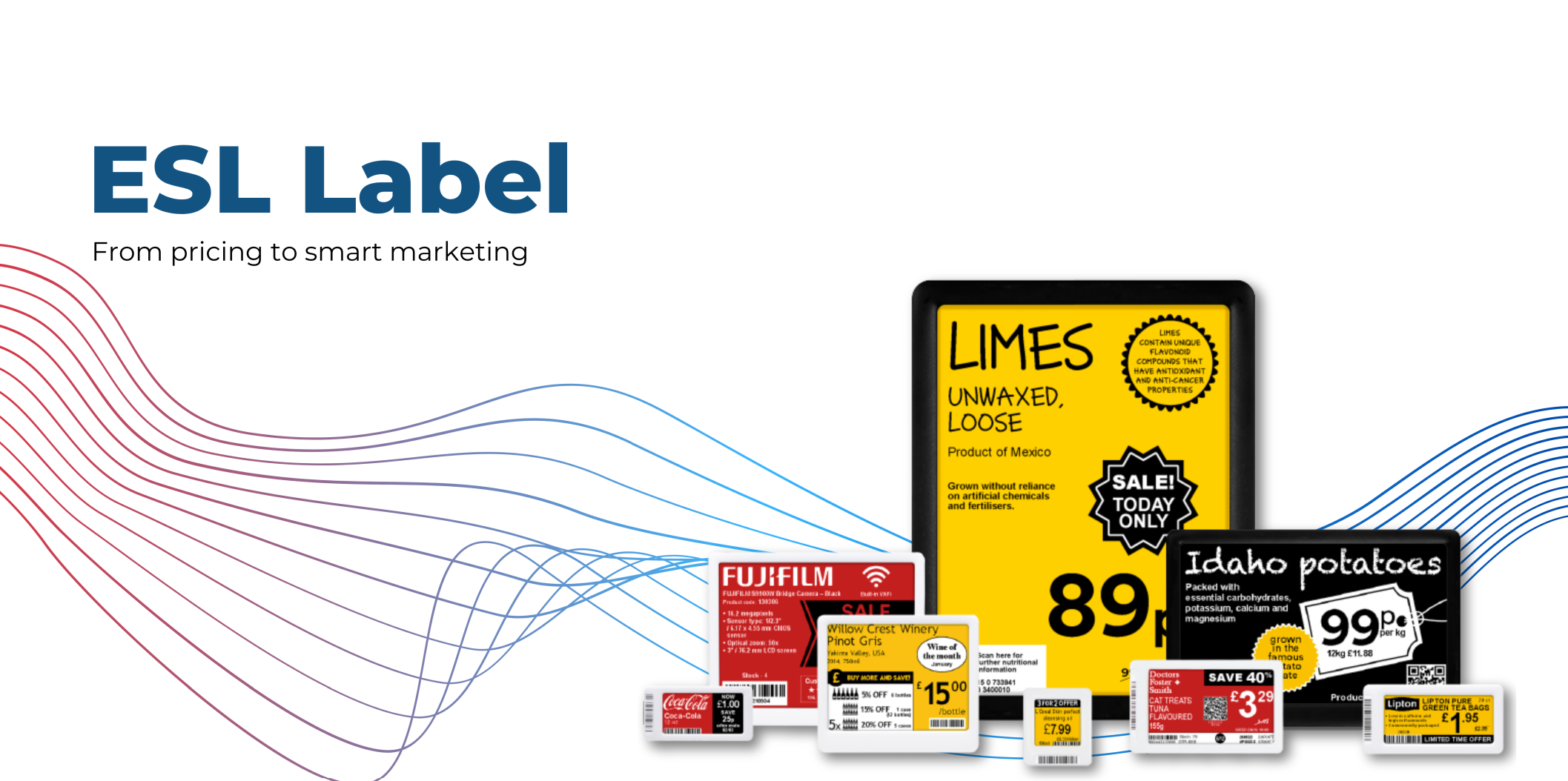 ESL LABEL ZKONG
They not only replace traditional paper price tags and improve the efficiency of the entire sales process, but also serve as identification labels for offices, hospitals or warehouses.
#ShowMore#
We offer

High quality
Solutions for all industries
Standardized and personalized solutions
Security and stability
Operational efficiency
Cost savings
High quality

Bluetooth 5.0
NFC
Programmable RGB LED
Long battery life
Ultra fast update
Multi-color E-ink
Everything in one place

The range of display sizes from 1.5" to 13.3" is wide enough to meet the needs of displaying price and product information.

Automatic renewal
Great Variability
Fast refresh
Programmable led indicator
Replenishment indication
Cloud architecture


Stores commodity and ESL information, also communicates with central and AP stores.

Mobile phone directly accesses the cloud platform, receives data signals and uses NFC/BLE to communicate ESL.

The system is deployed on reliable servers by Satomar

An electronic display device with information exchange that can automatically update the price of goods on the shelf.

Access Point used for communication between the ESL and the cloud server.

Using a handheld scanner, it is possible to generate the content of labels.
Standardised and personalised solutions

The system is deployed on reliable servers by Satomar
Easy integration on the developer side
Suitable for all users
Logo customization
Fast response time
Maximum support
Zkong offers several label variants

Shield Series
Valley Series
Blade Series
Sparkle Series
Essence Series
Valley Dual Screen Series
What is an electronic price label?

It is called an electronic price tag or digital price tag. The electronic price tag, due to its extraordinary advantages, has spread all over the world. The price tags are equipped with E-ink electronic paper technology this reduces the power consumption to minimum and increases the energy efficiency.

Another advantage is the linking of commodities between the electronic price tag and the cloud server. Electronic price tags can be updated wirelessly.

Automatic label switching-The ESL cloud system provides users with a flexible automatic page switching function.

The user only needs to pre-set how and when to change each screen to suit daily marketing activities (Daily, Weekly, Monthly), it can even display QR - Code and Allergen list.

It offers a wide choice of sizes with dimensions
Each label has a designated colour combination
All ESLs include an LED indicator that you can set to your liking (e.g.: red LED- indicates replenishment).
Each ESL contains an integrated NFC
Bluetooth 5.0 communication is also available
Tailor-made solutions for every business

Retail
Healthcare facilities and hospitals
Offices and conference facilities
Warehouses and Logistics
Hotels, Canteens and Canteens
Pharmacies
Retail

DISPLAYING SALES INFORMATION IN THE STORE

ESL-tags are gradually replacing paper labels in the retail sector, which are often mechanically damaged or illegible due to long-term exposure to moisture. The use of ESL-stamps in the shop has several advantages.

The main one is the possibility of automatic updating of the displayed data from the headquarters, within a few seconds. The shop staff saves a lot of working time, which can be used more productively.

The time and money you save with ESL tags can be spent more on sales and marketing.

ESL-labels show the selling price and all the detailed information about the product. It can even display a QR - code, a list of allergens or images that entice you to buy the product.

It will be a pleasant way for customers to buy when they get enough information about the product and hidden benefits through electronic shelf labels (ESL) and confirm what they really need in a shortened buying process.
Healthcare facilities and hospitals

DISPLAYING INFORMATION IN THE HOSPITAL

ESL - Labels in hospitals can be used as patient name tags with all their details and information about allergens and what medications they are taking. Doctors and nurses will see the current status of the patient on the ESL-tags during their rounds. Another use of ESLs, you can use as an information panel on the door that will inform patients or staff about surgery times, breaks and office hours.
Offices and conference facilities

NAVIGATION AND INFORMATION IN OFFICES

ESL- serves as a landmark in offices to provide better navigation in the company. ESL can be used as an information sign or name tag for employees and visitors.
Warehouses and Logistics

DISPLAYING INFORMATION ABOUT THE STATUS OF THE WAREHOUSE

Electronic shelf labels make warehousing much easier than before. with good integration with ERP systems, fully displayed stock information, instant stock status updates and functional LED label alerts - with all these features, the warehouse can be assured of better stock accuracy, preventing the risk of out-of-stocks and controlling costs.
Hotels, cafeterias and canteens

DISPLAY PRICES AND NAMES OF DISHES

In the dining area you can use the ESL price tags. The main advantage is that you can choose the size of the label, which can display multiple pages, and even additional images, descriptions or a list of allergens can be added.
Pharmacies

DISPLAY OF PRODUCT DESCRIPTIONS, PRICES AND CONTENTS

Electronic shelf labels (ESLs) are the right approach to sell medicines more carefully and consistently and expose essential information such as side effects, contraindications and much more that customers should know on the shelves.
Wide selection of accessories for different environments, equipment and design
For more information and a full range of ESL tags, please contact us here.